There were a lot of things we wanted to see in Bohol and the resort was pretty removed from anything else so we decided to book a tour through the hotel.  Our tour guide, Gigi, was excellent and we got to see a lot of interesting sights with her around the island.  There was so much to see on the tour that I've broken the posts up into two.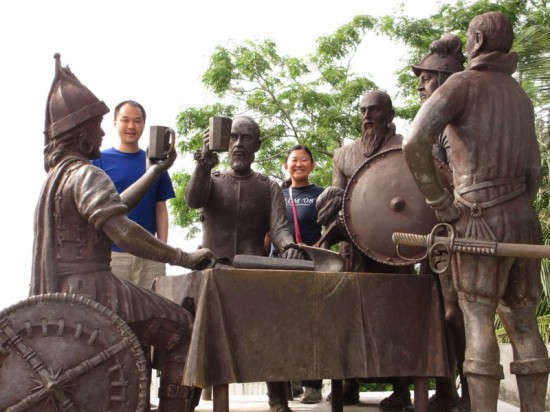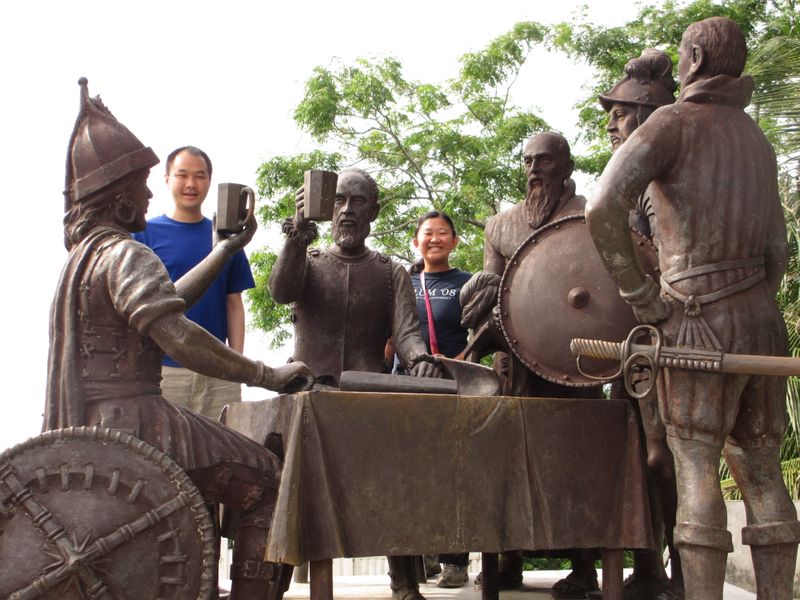 Our first stop was to the Blood Compact memorial which was a statue commemorating an agreement the local people made with the conquistadors making them blood brothers.  There wasn't too much to see there, but there were vendors sitting on the steps leading to the memorial selling tarsier goods, which piqued my interests and got me excited for the tour.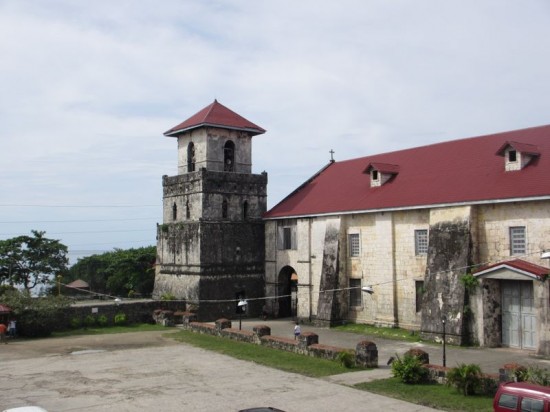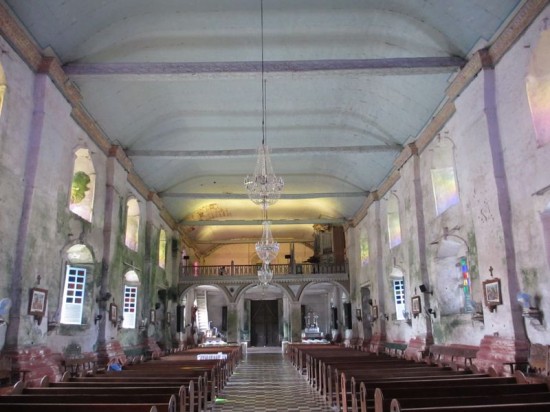 Our second stop was Baclayon Church, the second oldest Catholic church in the Philippines.  The walls of the church were all made of coral and egg yolk, which made it pretty spectacular.  Even though the church was hundreds of years old it was still in use for weekly mass.  They had lots of relics and religious items that were pretty impressive too.  Many of the fixtures were original including the seats, flooring and windows.  The church also currently acts as a school as it did hundreds of years ago.
The people in Bohol are mostly Roman Catholic and extremely religious.  We got to see a lot of other great older churches on the island.
The next stop on the tour was to the Chocolate Hills.  There are 1,776 of these hills. It used to be called Carmen Hills (after the town), but they changed it because during the summer the grass on the hills dries up and turns dark brown making them look like melting Hershey's kisses.  There are local legends that the hills were created by giants fighting, but the hills are actually ancient coral deposits.  There were two options for going up to the lookout point, we could either walk up the long flight of steep stairs or take a winding ramp.  Since I hurt my back the night before doing flips (or more like flops) and dives into the pool we decided to take the ramp and got a great view along the way.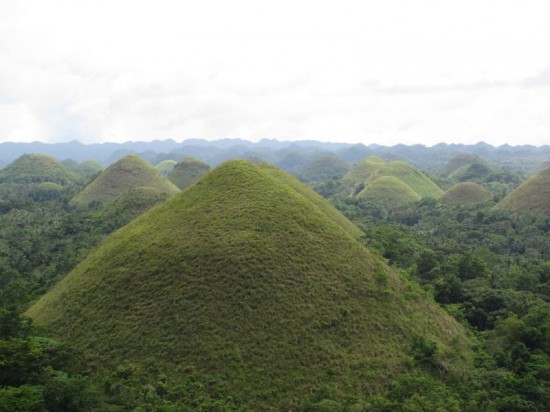 We saw all sorts of things along the side of the road while we were heading between stops too: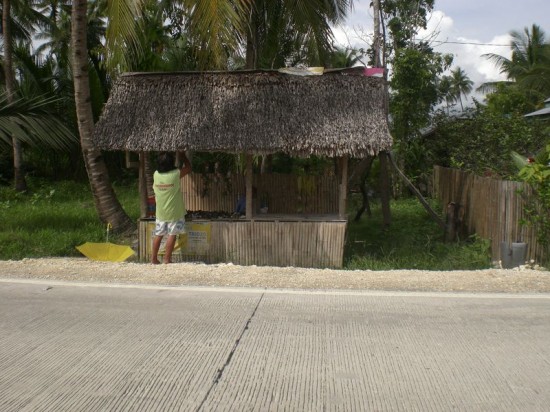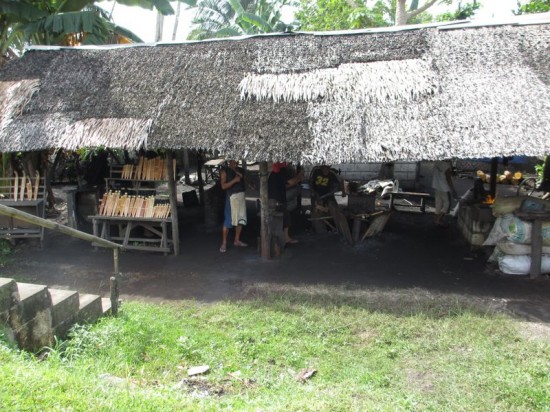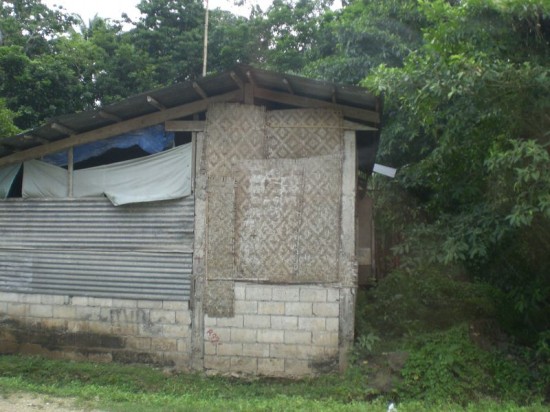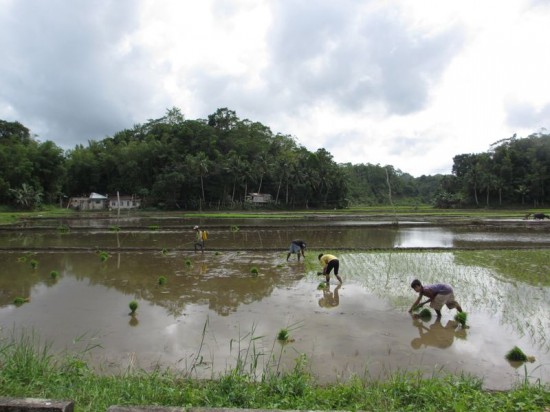 We stopped for lunch on this river cruise, there was a buffet as we "sailed" down the green water.  Gigi told us the water wasn't green because it was dirty, but because the water reflected the green from its surroundings.  I'm not quite sure if I buy that, but it's possible.  The boat also made a stop along the way where we got to see local villagers dancing.  While we were waiting to board the boat we also got epic rains like I used to experience in Singapore.