The first hotel we stayed at in the Philippines was the Manila Hotel.  It's a five star hotel built right along the bay.  Lots of famous people have stayed there (including President John F. Kennedy and The Beatles) and it's the site of many national political events.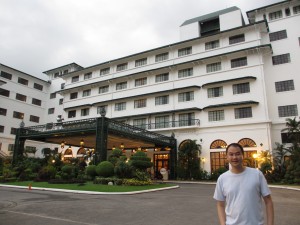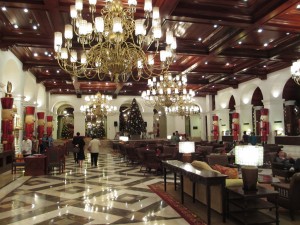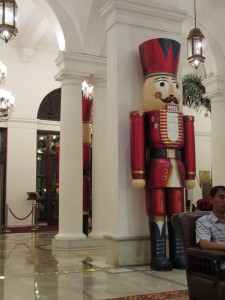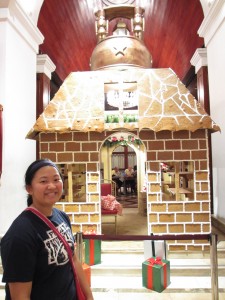 We got fresh mango juice as complimentary welcome drinks.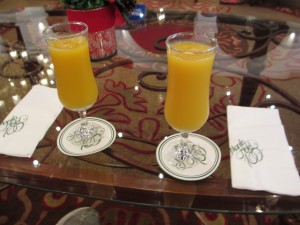 There was a live band playing during the day. Click this to view the video.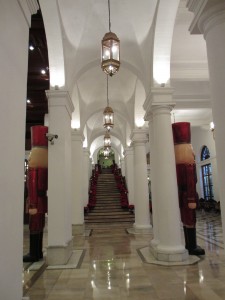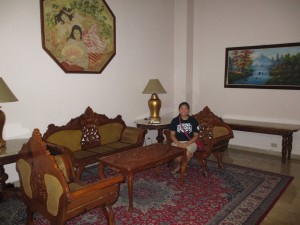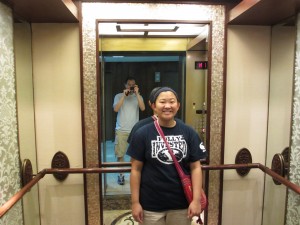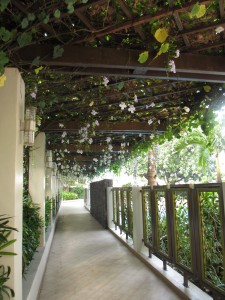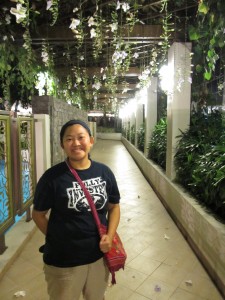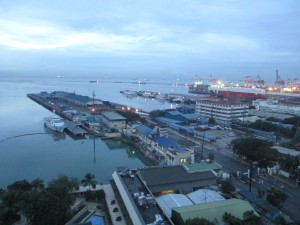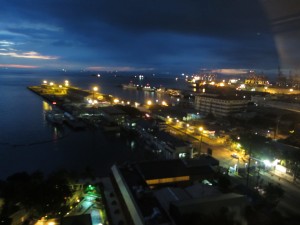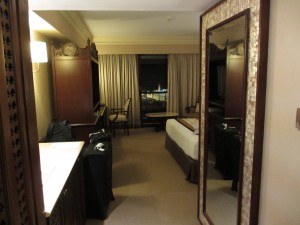 When I first sat on the bed it felt so hard and uncomfortable. However we got AMAZING sleep every night we were there.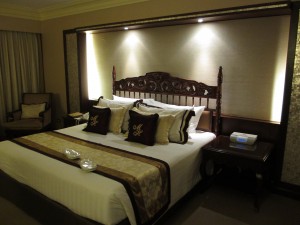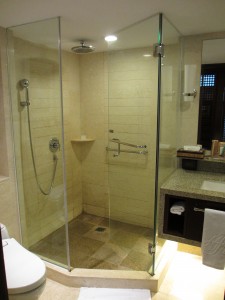 The breakfast buffet was the BEST breakfast we had our entire trip. It was complimentary since we were staying at the hotel, but it would cost 1500 pesos (about $40) per person otherwise.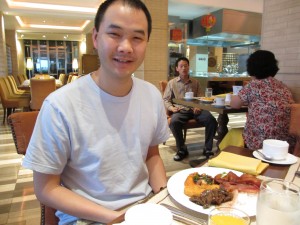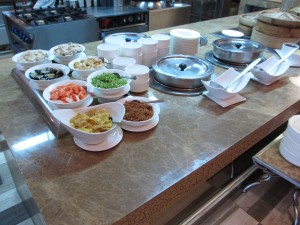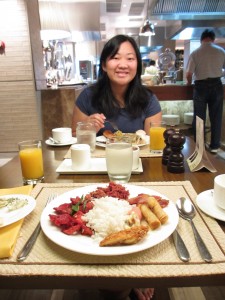 Every morning our newspaper was delivered to our door in bags. Also, this was the first time I've been to a hotel where the key was an RFID proximity card instead of a swipe. I like it!