A couple weeks ago we got a chance to go to Portland for our very first time. We went there to attend a wedding, but decided to go a little early to check out the sights. Portland wasn't exactly our scene, but we still had a good time.
We decided to be real tourists and take the train. Rather than taking the normal train, we took the Coast Starlight which is a special train with an observation deck and live narration by a park ranger the whole trip. We were pleasantly surprised by the train. Everybody who rides the train has the option to ride in their assigned seats or in the observation car. The seats were really spacious and comfortable. We definitely recommend it.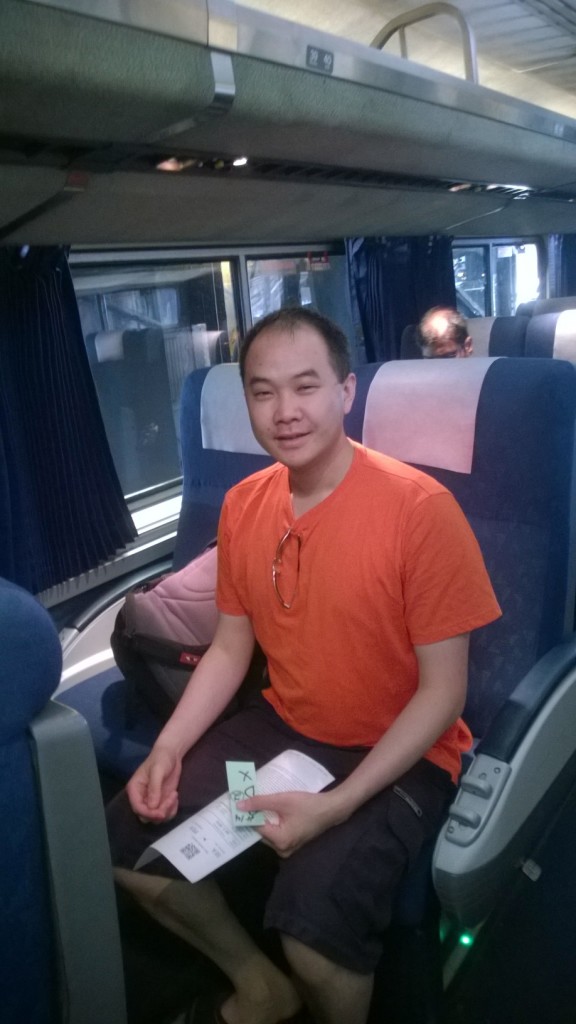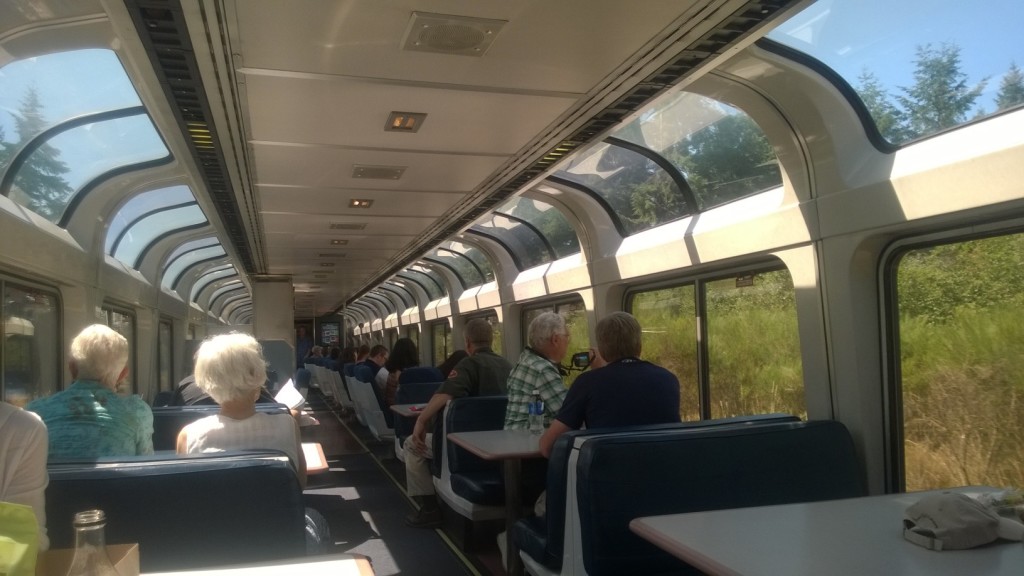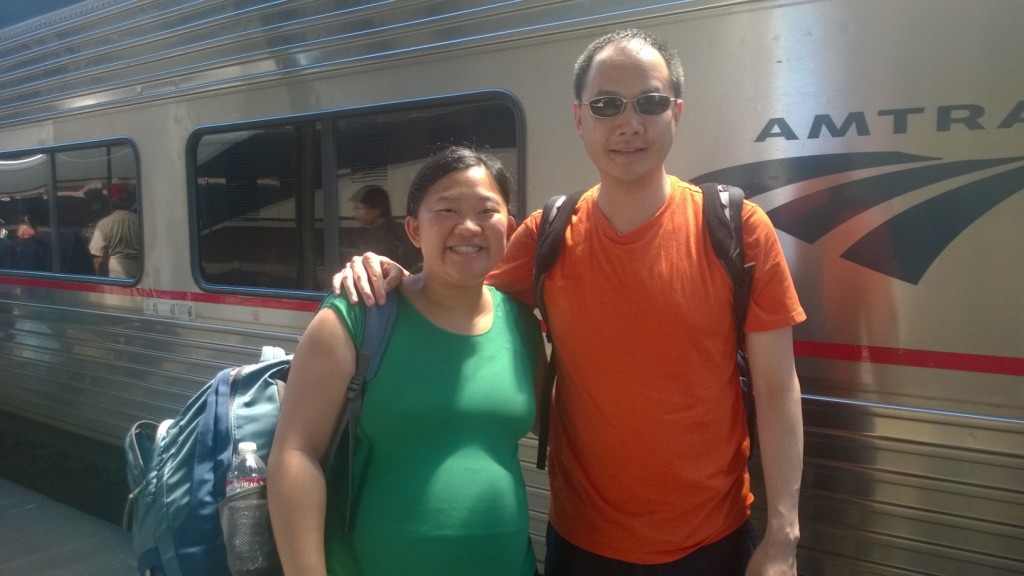 Just like Seattle, Portland was having record heat this summer. We decided to make use of an all-day transportation pass so we could ride in air conditioned buses and light rail. We pretty much saw all the sights Portland has to offer in half a day.
We saw Mills End Park. It's easy to miss, because it's the world's smallest park. In fact, we missed it the first time because it's in the middle of an intersection.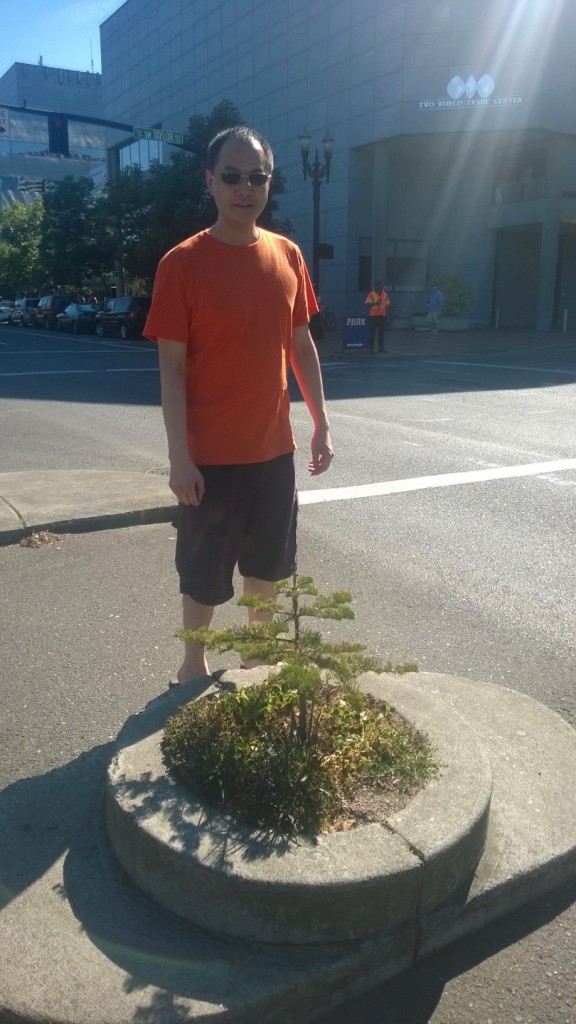 We tried to go to Voodoo Donuts, which is a famous donut shop in Portland. They feature things like donuts covered in mini M&Ms or Tang. Everybody says it's a top place to visit in Portland. But when we got there, the line was super long and it was sweltering hot. I guess we just aren't die hard donut fans, because we quickly abandoned the effort. After some research we found that many locals say that Blue Star Donuts are even better (4.5 stars by over 1100 reviews on Yelp). We made our way to a nearby Blue Star Donuts, but we weren't impressed. Like I said, I guess we aren't die hard donut fans.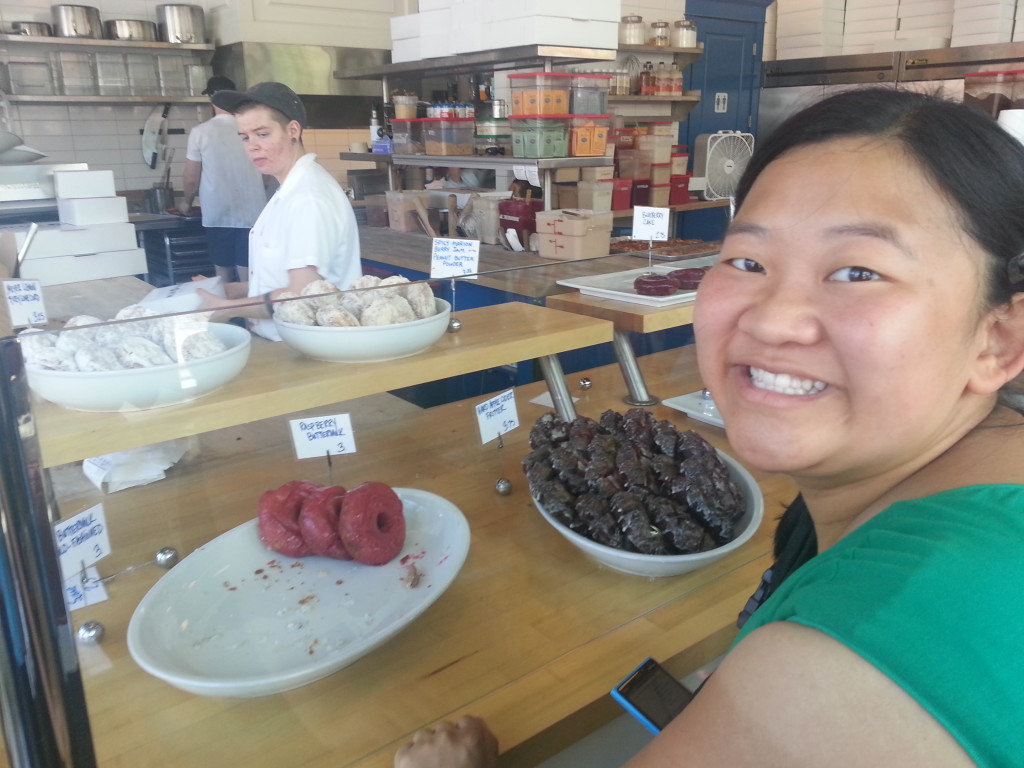 Even though the donuts were a let-down, we did have THE BEST MEAL OF THE YEAR in Portland. We went to Screen Door because of the awesome reviews (4.5 stars by over 2600 reviews!). We ended up waiting over an hour to be seated, even though it was well past dinner time. It was definitely worth it! The fried chicken was indescribable. The gravy that came with it was so good you could drink it. I wish I had. The barbecue brisket was soft and just as amazing as the chicken. Jon had the only coleslaw he's ever liked in his life there.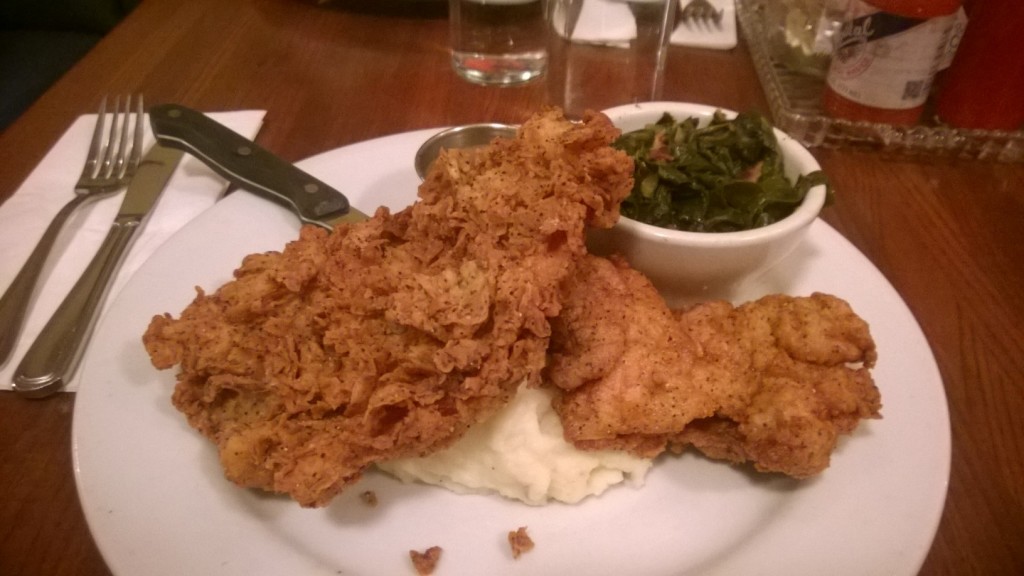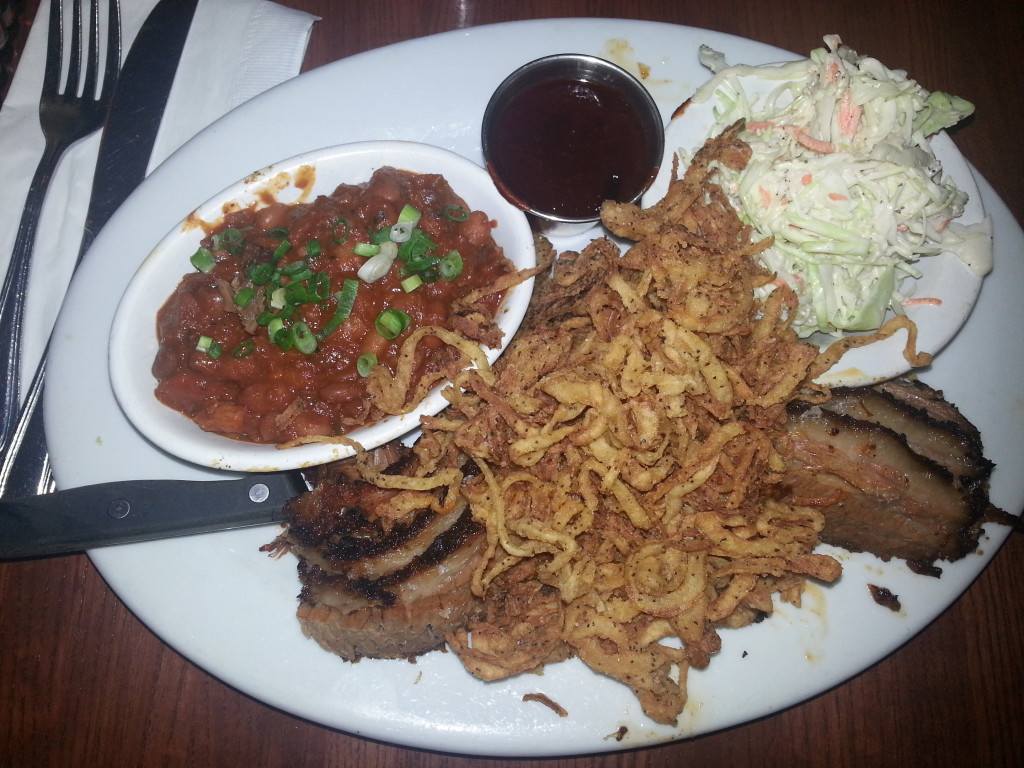 Of course knowing us, another highlight of the trip was sales tax free outlet shopping. Jon got buy one, get two free shorts plus two free packs of socks. Hot dog! Plus no tax!
Angela's parents met us for the trip home and we took the scenic route through the Oregon coast. It was our first time going to Cannon Beach, which is a popular vacation site for Seattleites.