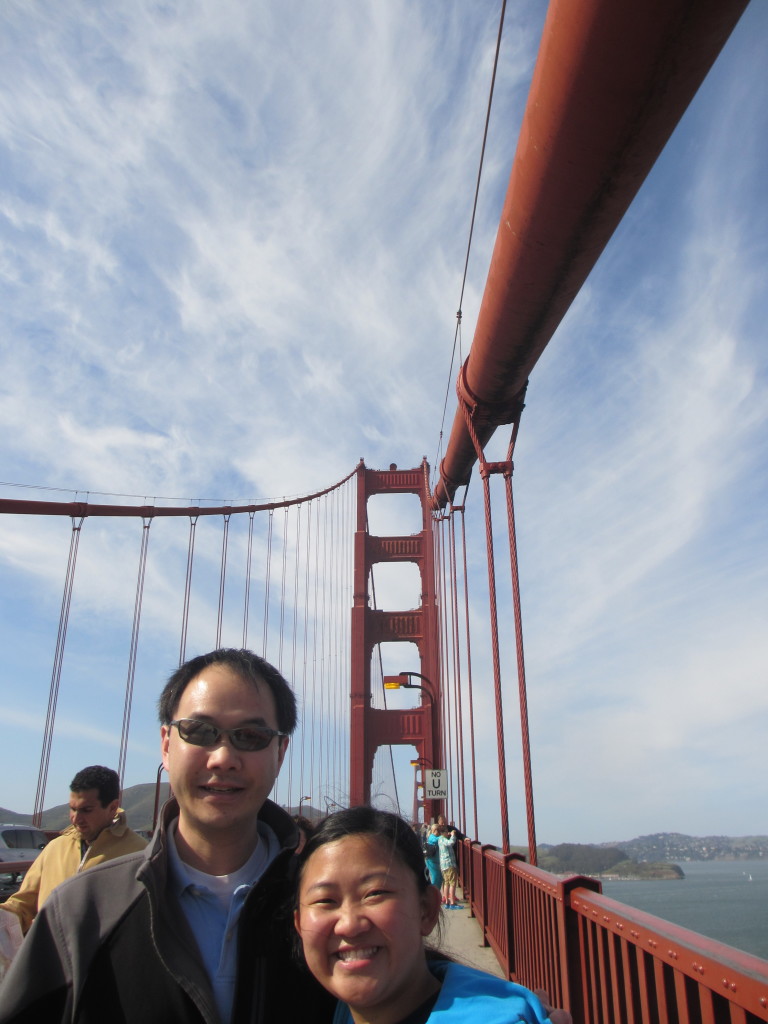 We took a trip down to the bay area in April. One of the places we went to was Sushirrito.  It's sushi, but burrito-sized.  And burrito-ish flavors.  It sounds weird, but it was pretty good.  Who can turn down gigantic rolls of sushi you can eat with your hands?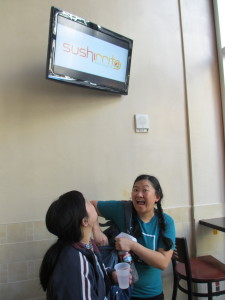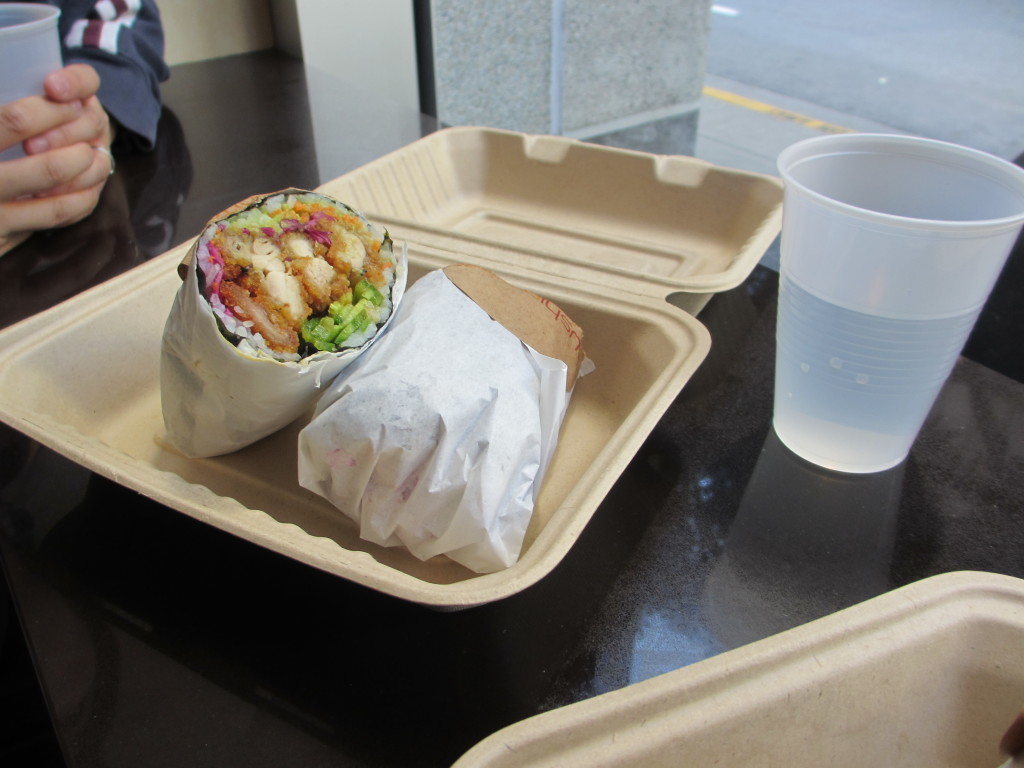 We rode on some really old historic streetcars. The city imports various old streetcars from around the world and uses them for public transportation. There are placards inside the streetcar that tell you about the history behind that particular streetcar and where it's from.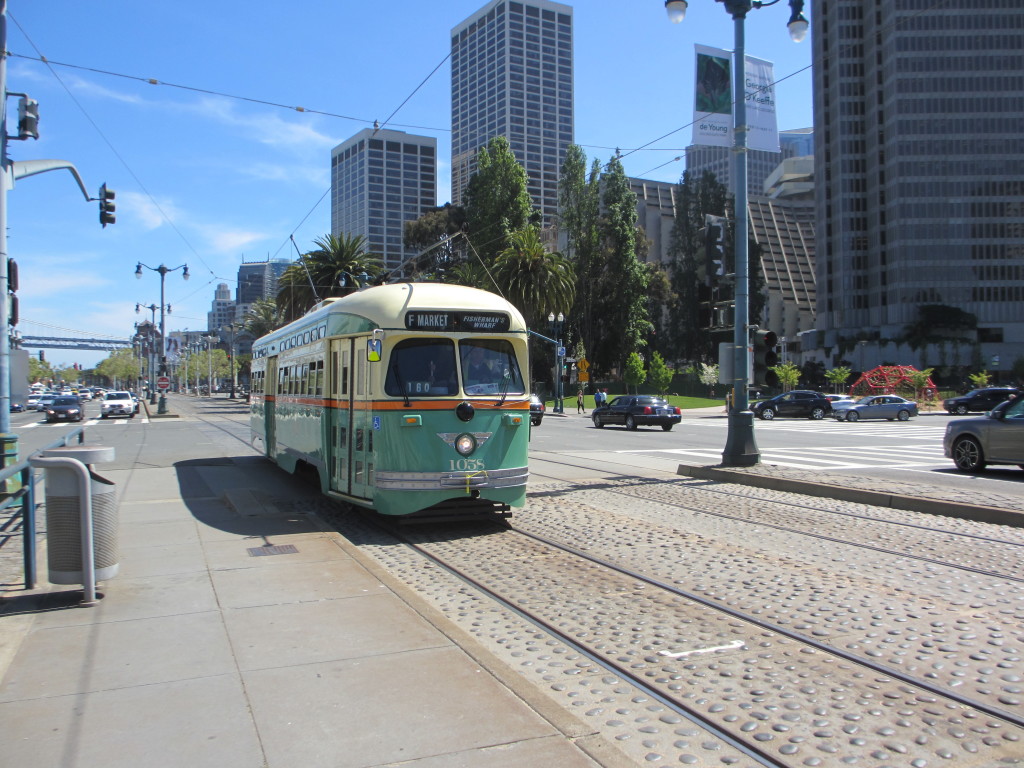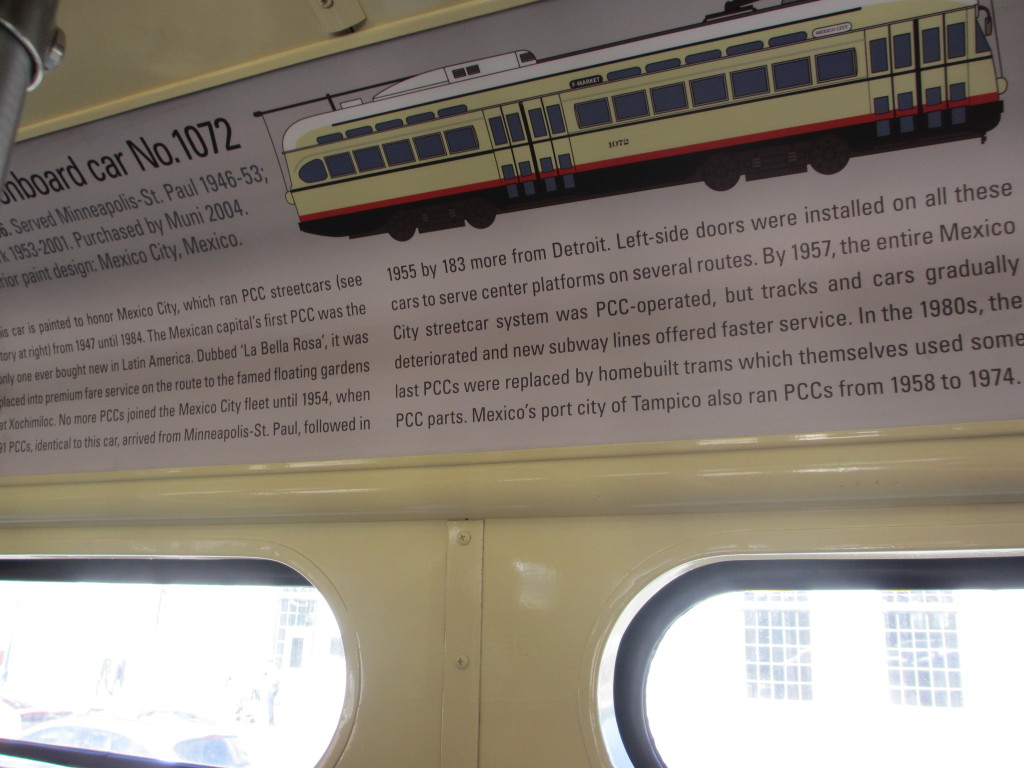 We went to the Cliff House & Sutro Baths. It's a national recreation area. It used to be a fancy hotel and swimming complex. It eventually went out of business and then burned down. All that remains are ruins. It was pretty cool to go exploring and climb on stuff.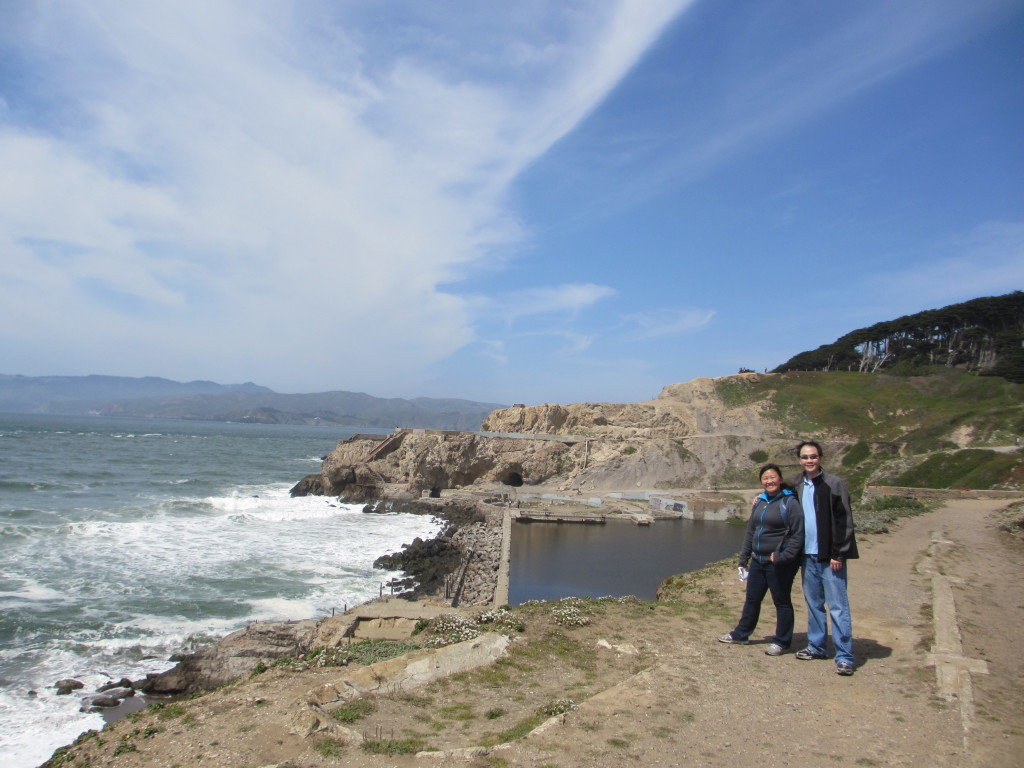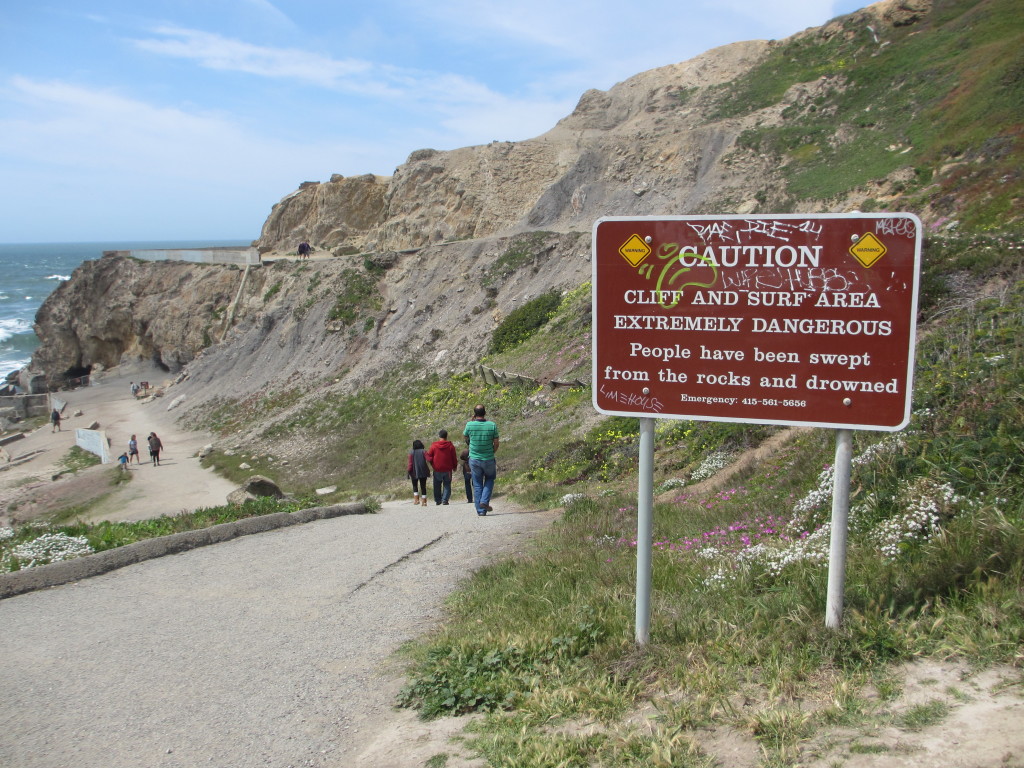 We went to Ghirardelli Square. They had a thing where you can pack as many chocolates into the container for a constant price. Obviously we had to pack as many chocolates into the container as possible.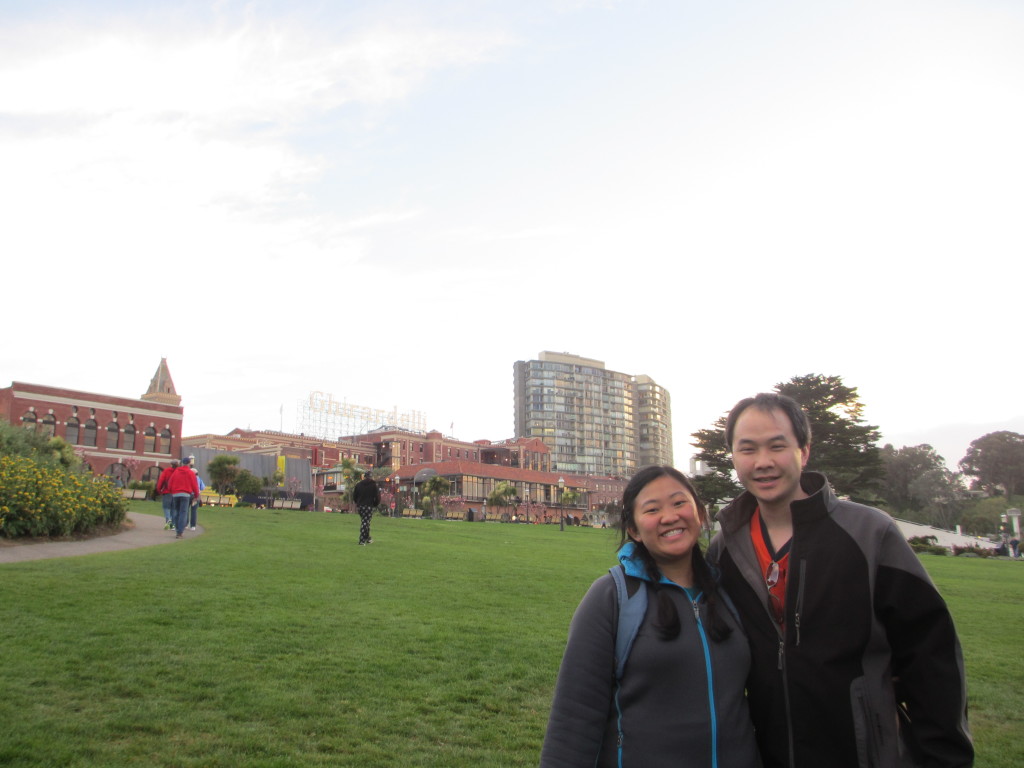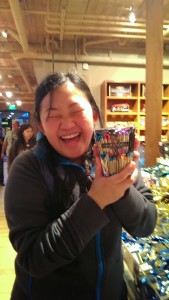 Even though I've been to San Francisco dozens of times, I haven't seen a lot of the touristy stuff there.  So this time I finally got to see Alcatraz and walk on the Golden Gate Bridge.
The ferry to Alcatraz Island had a cool display showing real-time stats about where all the energy that powered the boat was coming from or going to.