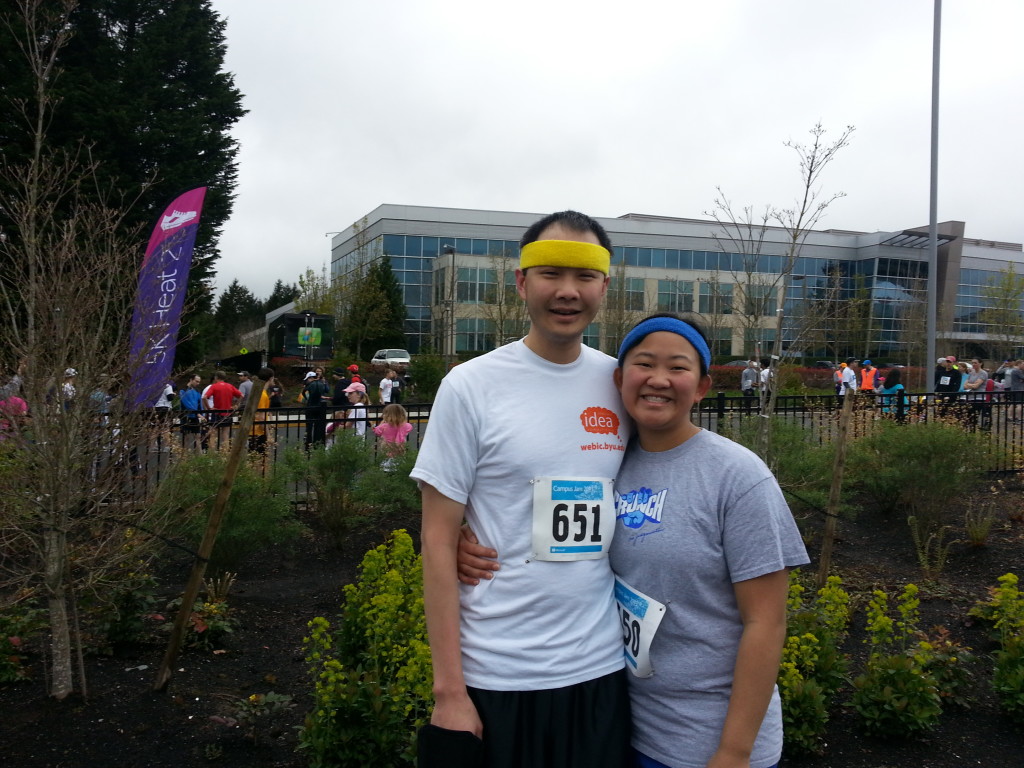 We went to the annual Microsoft 5k race like we do every year. This time it was freezing! It was 50 degrees, overcast, with 6 mph winds. Brrrr!
The Seahawks Blue Thunder Drumline was playing at the finish line. Video here.
We beat our last year's 5k race times! I finished in 25:04.6 and Angela finished in 35:25.1.