Last week our friend Susan came up to see the Olympics with us!  We woke up early, drove up to Vancouver, perused the scene, saw the women's curling event, and drove home so we could go to work the next day.  Here are the pictures.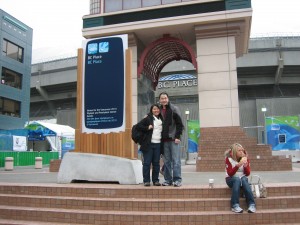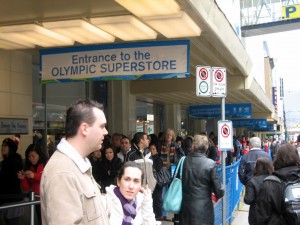 We waited in a HUGE line for about an hour to get into the store to buy official Olympics stuff.  As is the case with all touristy places, things were overpriced.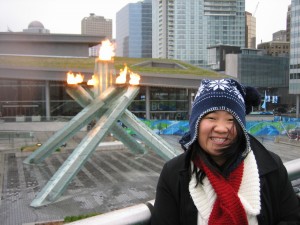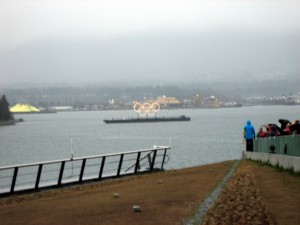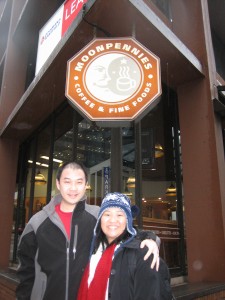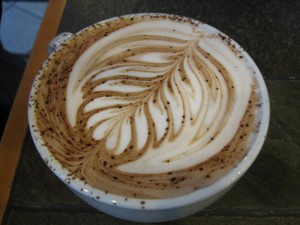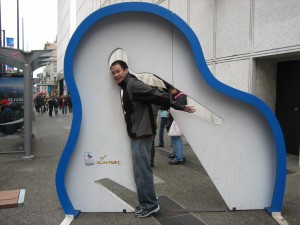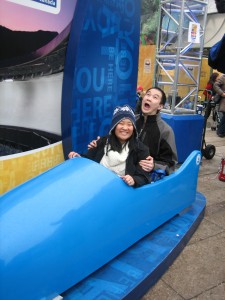 Angela's always the one that remains calm while I freak out.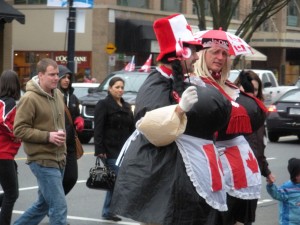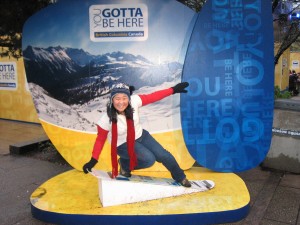 All the onlookers were speechless at Angela's snowboarding skills.  When asked how she knew it she said, "I just thought, 'What would Shaun White do?' and I just did what was natural."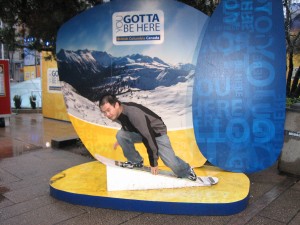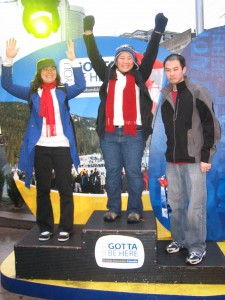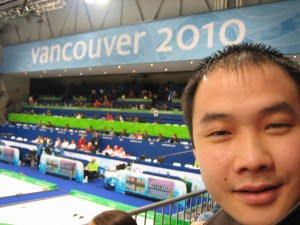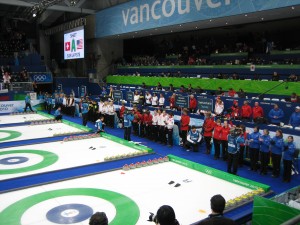 Click here to see a video of our US curling team in action! Apparently WordPress doesn't have out-of-the-box ability to embed video, so you'll have to download it to watch it.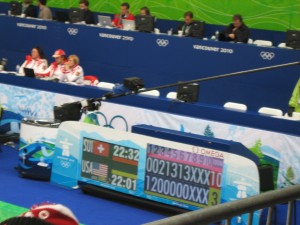 Our team got schooled.  Ended in the seventh in, even.  But all in all, going to the Olympics was really fun.  People were really friendly and there was a lot of energy in the air.